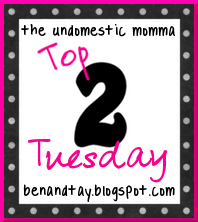 This week: Top Two Items Under $15
1.
Contour Clubbing Waterproof Eyeliner by Bourjois Paris
.
Ulta - $13.50.
This is my absolute favorite eyeliner! It goes on so smooth and doesn't fade off throughout the day. I've worked out a bit while wearing this and it doesn't run - definitely sweat proof. Personally, I think it's a bit pricey for eyeliner, however it has lasted almost 3 months and I think it's worth every penny!
(source)
2.
Naturally Fresh Jalapeno Ranch Dressing.
Bi-Lo - $4.50 approximately.
I know this probably looks really silly, but this is one of my new, favorite things. I eat this Jalapeno Ranch dip with practically everything! I've yet to try it with ice cream, but hey I might just do that sometime soon. If you love spicy food and love ranch dip then you must give this a try! :o)