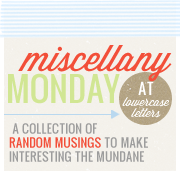 1. Last night was the first time I watched Rizzoli and Isles, and I really liked it! Angie Harmon and Sasha Alexander (AKA Kate from NCIS!) make a great team and I really love the whole women kicking butt vibe!

via
2. Everyday for the past 2 weeks I have been eating a protein bar for breakfast. Usually I find these types of things disgusting, but the one I eat tastes like
S'mores!
It's yummy, filling, and definitely gives me energy for the day!
via
4. I've reached 100 followers! :o) And as promised, I will be hosting a giveaway!!! I love having giveaways with a meaning, but I'm sorta stuck on what to choose this time. In the past I've given away TOMS Shoes and an item from Common Threadz. Any ideas girls? I'm all ears!
I hope today treats you well! :o)